Do you have difficulty getting pregnant?

Are you suffering from male infertility?
If yes, then you must surely consult Dr. Anu Sidana, one of the best gynecologist in Gurgaon. In her two decades of practice, she has successfully helped thousands of couples realize their dream of parenthood. She offers a wide range of fertility treatments, including IUI fertility treatment in Gurgaon. To undergo IUI, a non-invasive and affordable treatment, you can visit our clinic Aastha Medicare, one among the top IUI clinics in Gurgaon.
What is IUI?
Intrauterine insemination (IUI) is a simple procedure where the sperm that has been washed and concentrated is directly transferred to your uterus around the ovulation time.Now that you know what IUI is let's understand how it works.
Who can benefit from IUI fertility treatment in Gurgaon?
Generally, many couples start their treatment with IUI before progressing to other fertility treatments such as IVF or ICSI.
Dr. Anu Sidana, IVF specialist in Gurgaon may recommend IUI in Gurgaon in the following cases:
Low sperm count
Unexplained infertility
Mild endometriosis
Problems with erection or ejaculation
Low sperm mobility
Cervical issues
However, we do not recommend IUI in the following cases:
Moderate to severe endometriosis
Severe fallopian tube disease
If both the fallopian tubes are blocked or removed
History of multiple pelvic infections
How is IUI done?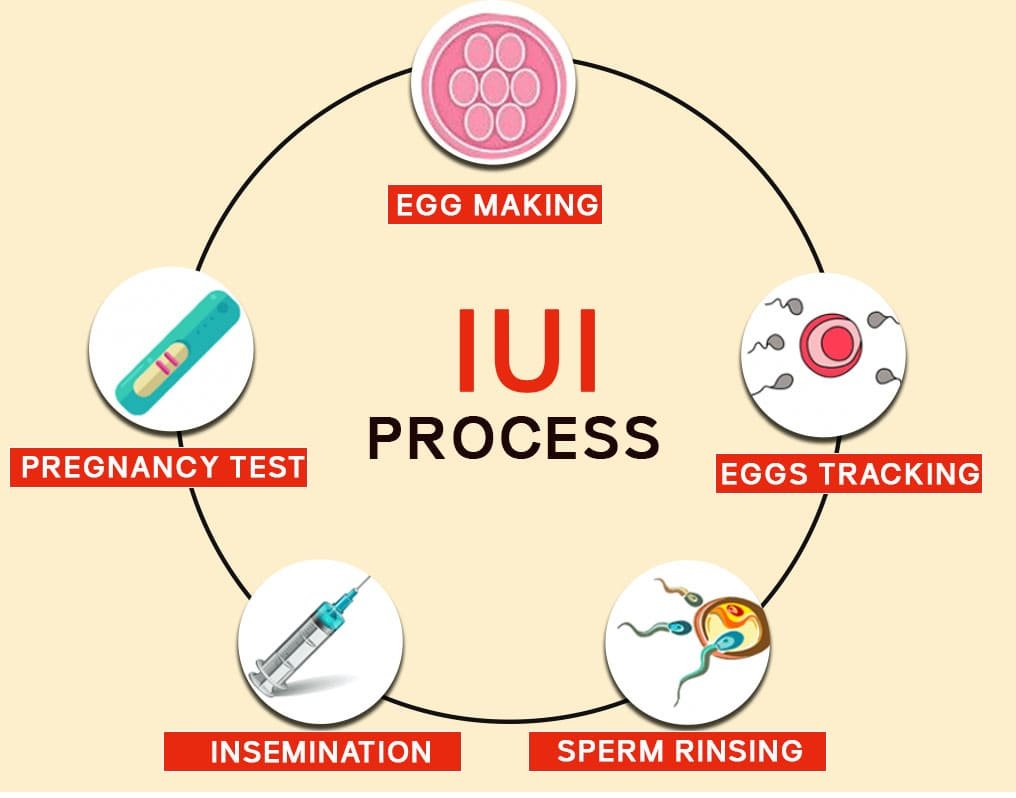 IUI is a relatively painless and quick procedure that does not require anesthesia.
Step by step procedure:
Monitoring: We will monitor you with ultrasound and blood tests to make sure you are ovulating at the time of artificial insemination.
2. Sperm preparation: Your partner will provide a sperm sample. If you are using donor sperm, then it will be thawed. We will wash the sperm sample in the lab to remove seminal fluid, debris, and immobile sperm so that the sperm are concentrated.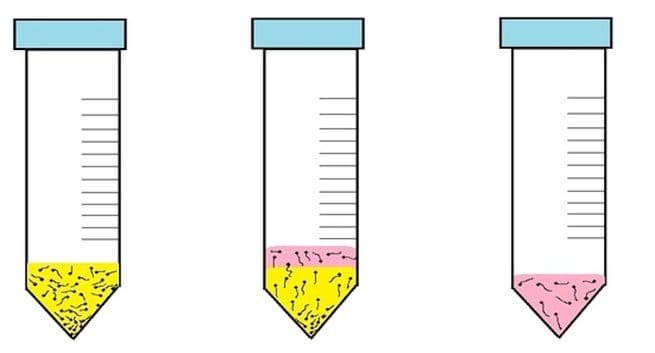 3. Insemination: Dr. Anu Sidana will use a thin, long, flexible catheter to inject the sperm into your uterus through your cervical opening.
After the procedure, you will have to remain reclined for around 10-30 minutes.
You will most likely experience little or no discomfort, but sometimes there might be mild cramping or vaginal bleeding after insemination.
4. Pregnancy testing: We will conduct a pregnancy test after two weeks of the IUI procedure.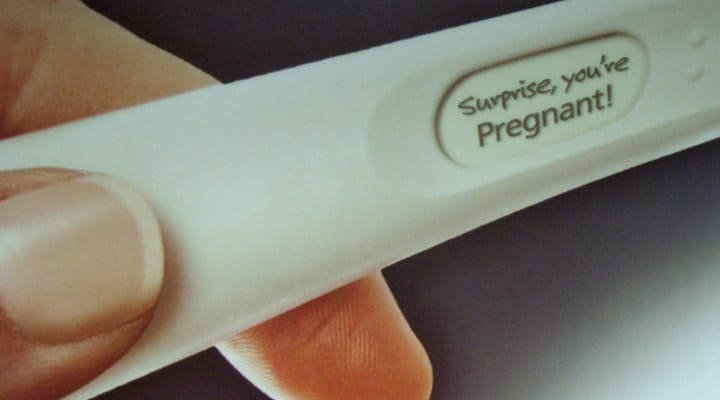 Image: Pregnancy test
Why choose Aastha Medicare for IUI in Gurgaon?
Aastha Medicare is one of the best IUI clinics in Gurgaon. We are known to provide scientific-based, cost-effective fertility treatments.
Our centre is headed by Dr. Anu Sidana, a highly experienced and renowned gynecologist in Gurgaon.
Our state-of-the-art centre is fitted with advanced medical equipment and technology. We have a sophisticated and hi-tech lab and operation theatre.
At Aastha Medicare, we are very particular about safety and hygiene and follow international protocols.
Apart from this, we have dedicated and friendly staff and technicians who will assist you at every step.
What is the IUI cost in Gurgaon?
The IUI cost in Gurgaon at Aastha Medicare is very economical and is much less expensive than other fertility treatments such as IVF and ICSI. IUI treatment can be done with or without medication. The cost will vary according to the treatment and the complexity of your case.
Risks
IUI is a safe and simple procedure with low risk and complications such as:

Infection
Spotting or vaginal bleeding
Multiple pregnancies
Advantages of IUI treatment
It is a less invasive procedure
Less stress on the body
Minimum chances of ovarian hyperstimulation syndrome
The sperm quality is enhanced for better results
The duration of the treatment is short
Less expensive
Frequently Asked Questions
Q. What type of monitoring is required for IUI?
The monitoring for IUI depends on the type of treatment you undergo. For a natural cycle, we use ovulation prediction kits. Whereas, for IUI with medication, there is an increase in monitoring, requiring more frequent ultrasounds and blood tests.
Q. How many IUIs should I undergo before moving on to IVF?
It depends on what medication you are taking. If you do not succeed after four ovulatory cycles after injectables, it would be time to consider IVF.
Q. What is the success rate of IUI?
The success rates of IUI will vary with your original diagnosis and the number of cycles you undergo. There is a 15-20% pregnancy rate per cycle.
Q. Can the sperm fall out after the procedure?
The sperm does not fall out once they are injected into the uterus. You may feel wet after the procedure due to the loosening of the cervical mucus by the catheter.