Childbearing trauma, aging, and inherited abnormalities affect the appearance of the external female genitalia. They can cause negative thoughts or feelings of inadequacy. Aesthetic gynecology can create a positive impact on both women's intimate bonds and their emotional state.

Well, it will be great if you consult an experienced and skilled Gynecologist like Dr. Anu Sidana for Aesthetic Gynecology in Ashok Vihar, Gurgaon. Dr. Anu Sidana is one of the leading Gynecologist in Gurgaon with 20+ years of experience. She practices at her state of the art and advanced Gynecology clinic in Gurgaon, the Aastha Medicare.

Due to her vast knowledge and experience, Dr. Anu Sidana, IVF specialist in Gurgaon is also known as the best Female Gynecologist in Gurgaon. Moreover, she gives personal attention to every patient. Hence, her patients recognize her as the best ladies doctor in Gurgaon. She has framed unique programs for comprehensive pregnancy check-ups and follow-ups.
What is Aesthetic Gynecology?
Aesthetic gynecology deals with changing the physical appearance of the female genital organs, such as size, shape, symmetry, etc. It is often an elective procedure.
Childbirth and aging can both change the shape, size, and tone of female genitalia. Some females may be unhappy with the appearance of their genitals. As specialists in aesthetic gynecology, we know it can be embarrassing, uncomfortable, and can even lead to sexual dissatisfaction or difficulty. Hence, for such women, we recommend aesthetic gynecology.
We perform aesthetic surgeries to improve the appearance of your body part, enhance your beauty, confidence, and self-esteem.
Which are the Types of Aesthetic Gynecology?
Vaginoplasty: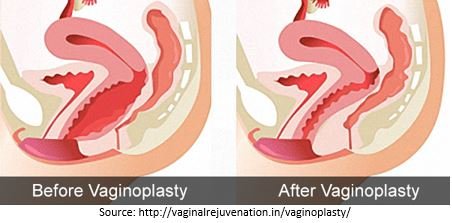 Vaginoplasty is a procedure to tighten a vagina that has become loose or slack due to aging or childbirth. It also increases sensitivity.
Labiaplasty: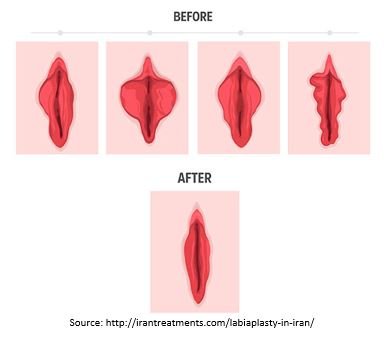 Labiaplasty is a surgery of the Labia Majora or Labia Minora. It involves the correction of the size, shape, and symmetry of the labia. Labiaplasty may be done separately or with Vaginoplasty, depending upon your case.
What is the Cost of Aesthetic Gynecology?
No price is high when your self-esteem and life is on the line. Best surgery, great doctors, and the best care comes with a price. Hence, it would help if you never compromised on those elements of cosmetic surgery. It is essential to know that the cost of surgery varies from procedure to procedure. We ensure that you will receive the most affordable aesthetic gynecology procedure at our clinic.
How is an Aesthetic Gynecology procedure done?
The surgery is done under general anaesthesia by a gynecologist.
Your doctor will ask the patient to void the bladder for a few hours before the surgery.
Vaginal aesthetic surgeries include Hymen Reconstruction (Revirgination), Clitoral unhooding, and G-spot amplification.
In revirgination, we construct the woman's Hymen to restore her vagina to its virginal state.
The clitoral unhooding involves surgical removal of the tissue covering the clitoris. The doctor will cut the tissue using a scalpel or a laparoscope.
The G-spot amplification involves injecting Collagen into the frontal vaginal wall, which probably increases sexual pleasure.
The duration of the surgery usually ranges from one to three hours.
Post-Surgical Care
After the surgery, the patient can resume daily routine within three to four days, depending on the surgery level.
We advise avoiding any sexual activities for at least 3-4 weeks after the surgery.
If you notice any bleeding or abnormal discharge, you should immediately contact your doctor.
What are the Advantages of Aesthetic Gynecology?
Increased muscle tone and sensation in the genital area.
Improved attractiveness hence a boost in self-confidence of the woman.
If you're a woman having issues with the appearance of genitals, don't wait; book an appointment with our experienced Gynecologist Dr. Anu Sidana. She will recommend you the most suitable and affordable treatment.
Frequently Asked Questions:
Q. What tests are done before the surgery?
All patients undergoing surgery will require the necessary blood and urine tests.
Q. What will be the resting period after the surgery?
For both Labiaplasty and Vaginoplasty, you may require two to three days for your recovery after surgery.
Q. Will there be pain during the surgery?
During the surgery, our anaesthetist makes sure that you're comfortable. You will be kept asleep during the surgery. So, you will not feel any pain.
Q. Will there be visible scars?
Yes, there will be scars. But they won't be noticeable. We try to keep the incisions as minimal as possible and hide them naturally. Over time, even those mild scars will fade away.