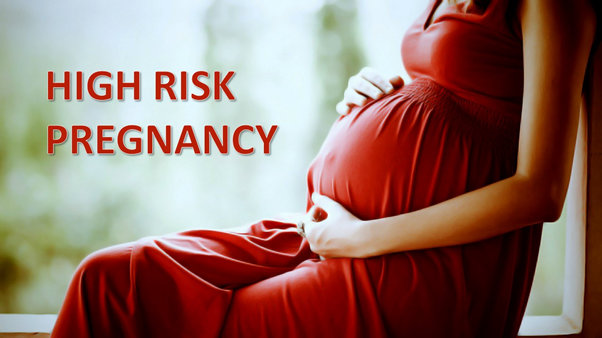 Having a baby is the most excellent feeling for parents. It includes a full-term pregnancy and then the birth of the child. It is a natural process. But everybody does not go from the same experience. The experience becomes a bit different for a few women. We refer to these situations as a high-risk pregnancy. A gynecologist in Ashok Vihar, Gurgaon, can handle your high-risk pregnancy along with all complications. People here can stay less worried because of our best gynecologist in Ashok Vihar, Gurgaon.
Now, let us start with an overview of a high-risk pregnancy.
When you are experiencing high risk and potential complications during your pregnancy, it is a high-risk pregnancy. These possible complications can affect the mother and baby. So, your pregnancy will require proper care and management to ensure the best result for you and your baby.
What are the risk factors related to it?
The risk factors are-
The age of the mother comes at first. A younger generation less than seventeen and older age more than thirty-five can bring complications in your pregnancy. The risk includes genetic defects, miscarriage for the upcoming baby.
Few medical conditions like high blood pressure, diabetes, autoimmune disease, chronic infections, heart, and kidney issues can affect both the mother and her baby's health.
Your situation can be named high risk if you have suffered a particular accident during your pregnancy.
A wrong lifestyle choice like smoking cigarettes, drinking alcohol, and indulging in illegal drugs can put your pregnancy at risk.
The risk is higher when you are carrying twins.
You might find it risky if your pregnancy continues for a longer duration beyond the due date.
How does the diagnosis procedure go?
Well, the diagnosis of the procedure includes a few specialized tests other than the routine parental tests. These tests are-
Specialized targeted ultrasound to identify the real problem like abnormal developments.
Amniocentesis test, where we take a sample of fluid from your uterus to check the generic conditions and other issues. The best time for doing this is after fifteen weeks of pregnancy.
CVS is a test of a sample cell that we take from your placenta. We perform this procedure between ten to twelve weeks of pregnancy.
Cordocentesis is another for getting blood samples from the umbilical cord. We advise you to undergo this test after eighteen weeks of your pregnancy.
We may undergo cervical length measurement also.
In some cases, we will advise you to undergo a biopsy procedure as well.
So, how can you promote a healthy pregnancy?
It would benefit if you stuck to the following things to get a healthy pregnancy.
Make a prior pregnancy appointment with your gynecologist. It will help you to make your body ready to conceive.
Proper treatment in proper time will eradicate the complications as well.
If you are going to avail of assisted reproductive technology, plan it properly, think about the number of embryos.
Avail of regular prenatal visits during your pregnancy.
Focus on a healthy and nutritional diet to stay healthy, both mother and child.
It is essential to gain sufficient weight to support the health of your baby in the womb. We might recommend you to gain ten to fifteen kilograms of weight if you were in a healthy condition before your pregnancy. On the other hand, in case you are overweight, we will recommend reducing your body weight before your pregnancy.
You need to avoided things like smoking, drinking alcohol, and illegal drugs to stay healthy.
Remember, whatever the situation and complications you are facing, we can provide you the right solution. The only thing you need to do is to follow our recommendations properly. If you need any assistance feel free to contact us.